CALIBRONE STONFO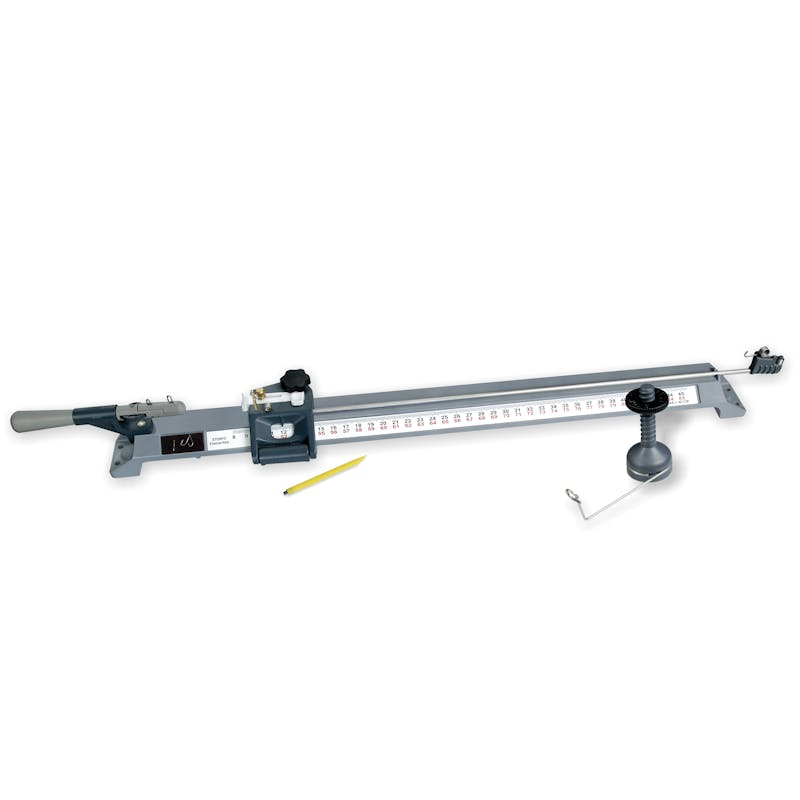 article serial 604
Hooklengths tyer precision machine. The Calibrone permits to tie hooklengths from 10 cm to as long as you desire easily, and it has also a loop tyer device for tying small loops. Available in two versions for small and big hooks. Inches scale version is available on request. Supplied with spool holder for a perfect line tension, extension bar, magnetic pen for hooks and instructions for use.
Small size: for hooks from 28 to 10
Big size: for hooks from 18 to 2
Pack size 1 piece.